work in progress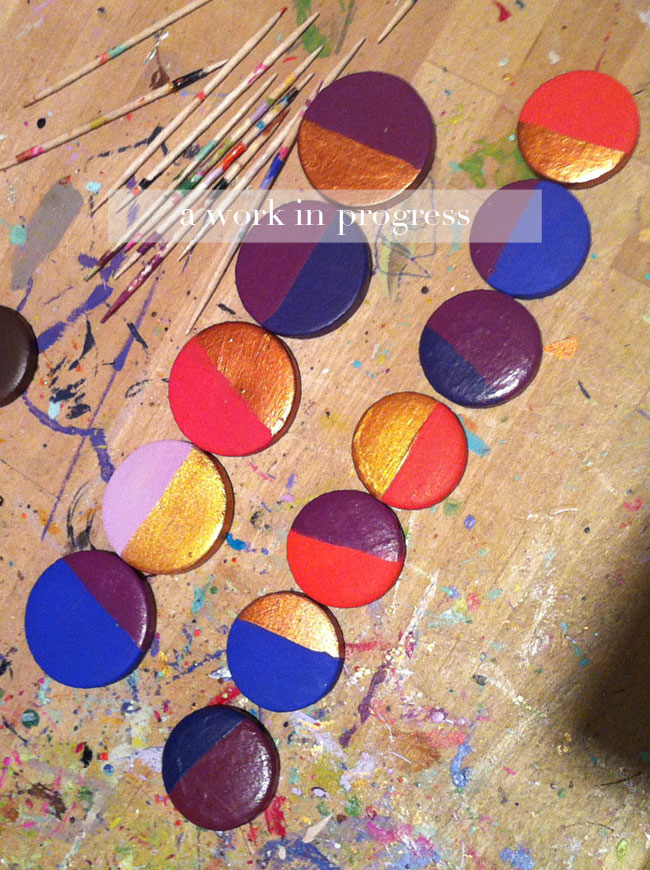 I was cruising pinterest on friday afternoon and came upon this shot of 'behind the scenes' shoes for two penny blue - the new blazer company started by marie whitney and erin gates - and I fell in love with the colors. I spent the better part of the weekend painting to try to come up with the perfect representation of this shot. these jewel tones are perfect for fall but could be worn well after, too.
oxblood is 'the' color this fall which is a bummer because I would never in a million years wear it. not unless I wanted to recreate the witch's-brew-green skin tone for a halloween costume. if that's what I was looking for, then this color would do the trick without needing any makeup.
I knew that by combining burgundy with these other jewel tones I'd be able to work this current trend into my pretty classic wardrobe. I have a little work to do still but so far, I really like the way this is going.