a knitting story with a twist (with updated download link)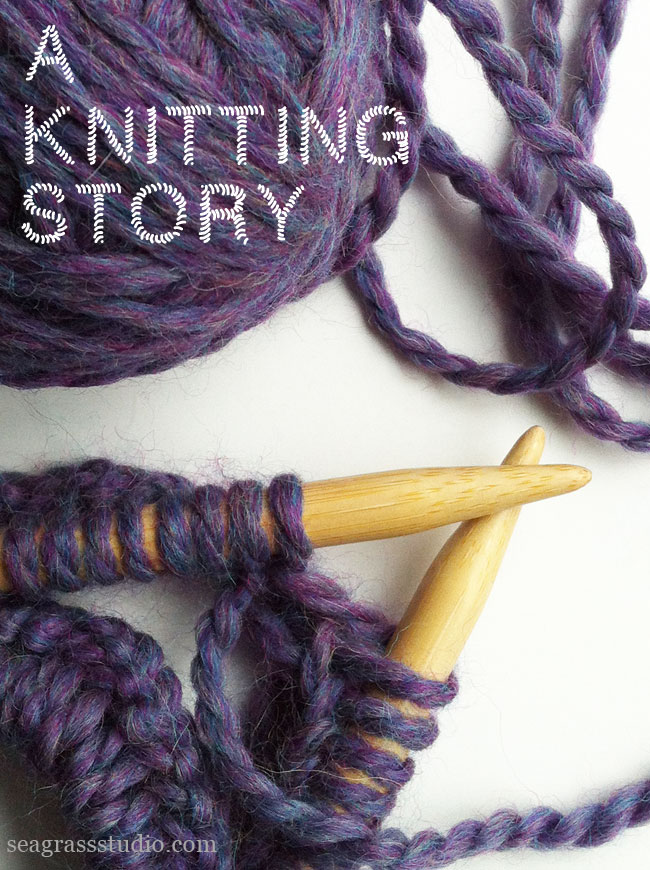 hurricane sandy was brewing over the last couple days here in boston and I was all set with a no power kind of project - this purl bee herringbone cowl looked super easy. it's knit in the round and once you cast your 220 stitches on it seemed as simple as knitting for 14". wrong. after I cast on my 220 stitches of plymouth yarn's baby alpaca grande (shown above) and knit the first round I was lost. I'm the first to admit that I'm an amateur knitter at best - the knitting equivalent of being able to sew straight line curtains vs making an actual garment. I cast on no less than 3 times and scoured google and knitting forums for help with the whole 'knit thru the back of the stitch'.
determined to knit something, I had an idea so I pulled out my ipad and knit myself a font! 
I saw this post over on a beautiful mess last week and thought I'd give it a try using the ifontmaker app for the ipad. I whipped it up kind of quickly and opted not to make any lowercase letters (I couldn't get the 'stitches' right) and now you can use it, too!
click here to download the font
tip: because there isn't a lowercase you have to type in CAPS to use the font and I've included the ? ! and . punctuation symbols in there, too
PS - I asked my girls what they thought the letters looked like and they both came back with 'bones' so feel free to adapt this for all your halloween/orthopedic needs PPS - I think it looks like rope/nautical letters, too