citrine and charcoal, a story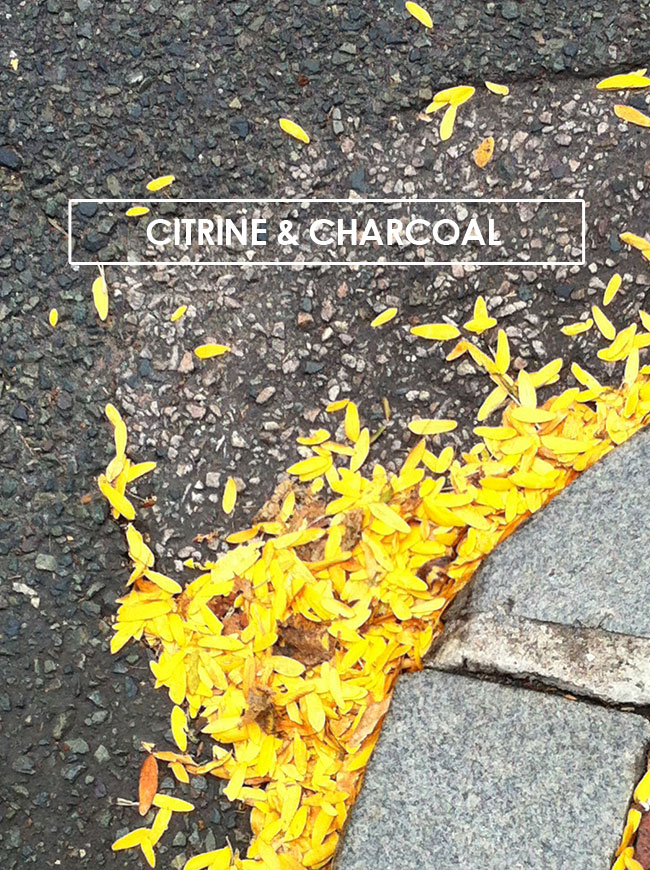 I've got a thing for these two colors - they're graphic and punchy. I took the photo above just the other day, outside my parking garage in harvard square. I couldn't have art directed it better myself. (note: these lovely leaves come from the locust tree)
I will admit to owning a fair amount of grey/gray (including an over-worn, favorite light gray cashmere sweater riddled with holes that I will never ever throw away. like ever) and I love to mix these two colors with black and white.
below top left: this is a cross body bag I knit and felted in 2008 | top right: these are the shorts I picked up at target in the summer of 2008 that inspired the bag
I tried to capture the contrast in this necklace and used silver leaf for hints of sparkle. how sharp would this look worn with a black turtleneck and white jeans? and now newly listed in the shop just for you!