in my closet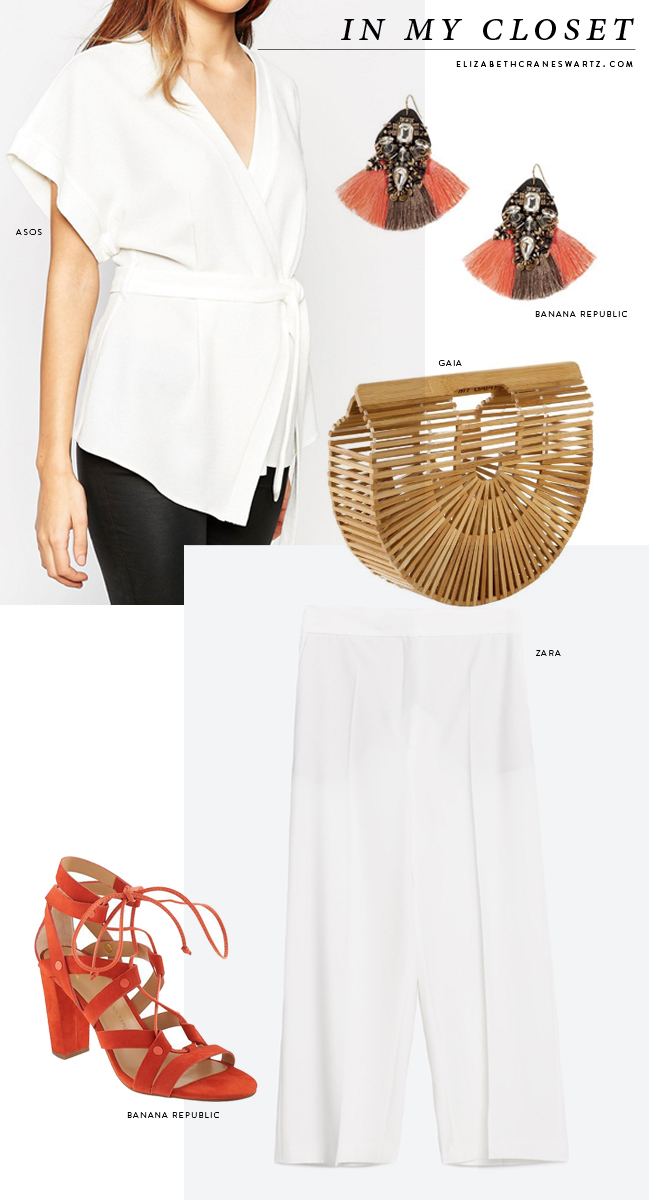 real talk: I've been trying to publish this post for over two months (hence the update at the end) and I'm a little worried about low-to-no inventory on my links but here goes...
with a reunion and multiple graduation events this spring I knew I'd get enormous wear out of this get up and I can swap anything here with most of what's already in my closet to change it up. the only piece actually NOT in my closet here are the shoes - I'm on the fence only because of the height. does anyone know of a similar pair that isn't 3" high?
if I can get the guts up AND find someone to take a picture when I wear one, or some combination, of these pieces maybe I'll do a recap here. no promises.
UPDATE: I've worn these pieces on repeat and I picked up the culottes in black, too. AND - I got someone to take a picture!