Meet Elizabeth
Elizabeth creates colorful, hand-painted statement jewelry and designs graphic and unconventional needlepoint canvases in her studio in Rhode Island.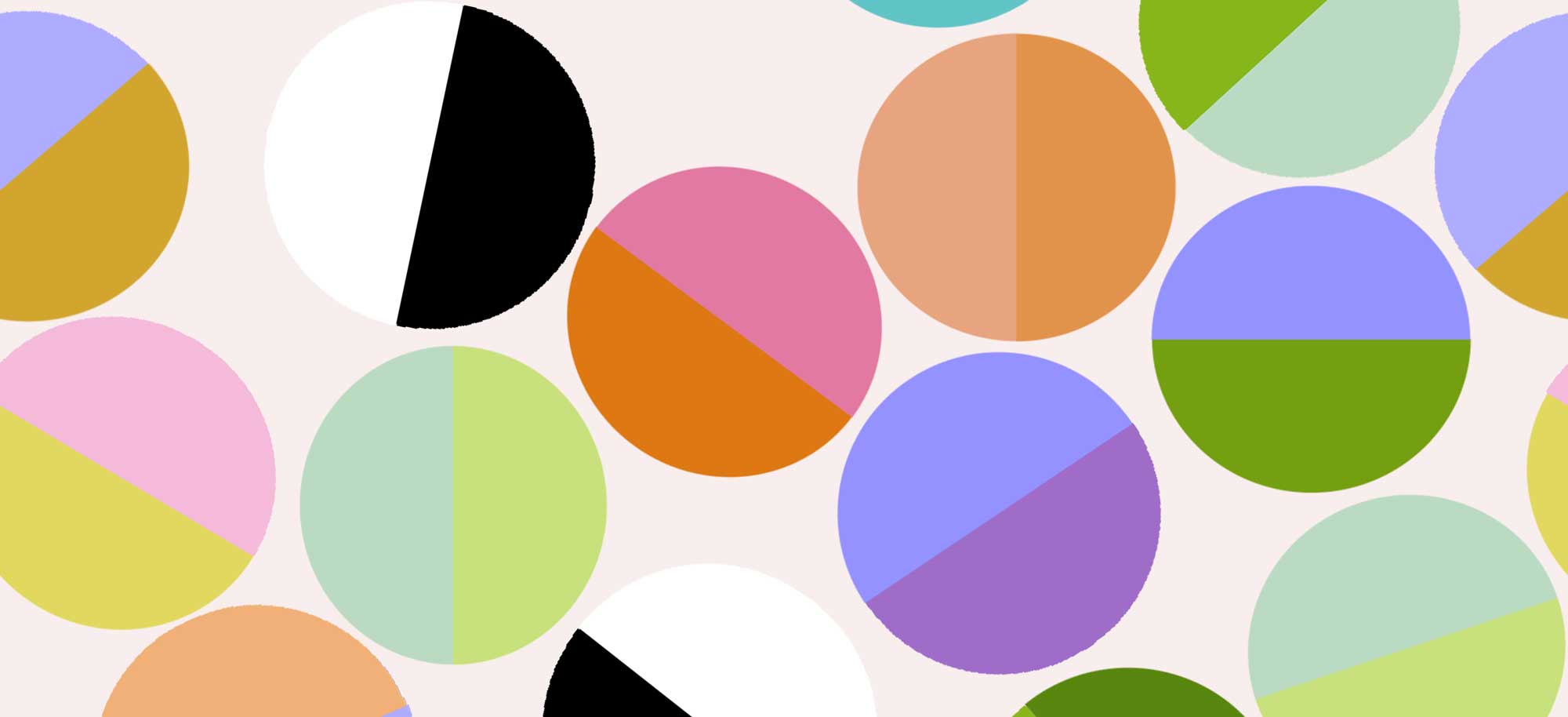 she's always been fascinated by color, pattern, and form. she comes from a long line of creative and entrepreneurial women and credits their support and encouragement for fueling this creative therapy.
elizabeth graduated from Skidmore College where she majored in studio art with a concentration in graphic design. after a brief stint in new york city working for GQ Magazine, she married her college sweetheart and started a family. when her three children were little, she hand-painted home accent pieces and children's furniture for their rooms but eventually, Jack, Lulu and Abby outgrew step stools and high chairs so she had the genius idea to start making things for herself. In 2005 she made her first hand-painted necklace and soon after began taking requests from family and friends.
after years of moving around the country for her husband Robert's job, all while making jewelry as a side thing, they settled in Providence, Rhode Island in 2017. elizabeth's three children were grown and she realized It was the perfect time and place to make the switch from part-time virtual office manager to full-time artist. in an interesting turn of events, when things shut down in early 2020, she took up needlepoint and taught herself how to design and paint her own canvases when she couldn't find what she wanted to stitch. and elizabeth continues to sign up for art classes and workshops in hopes of gaining confidence in her oil and pastel paintings.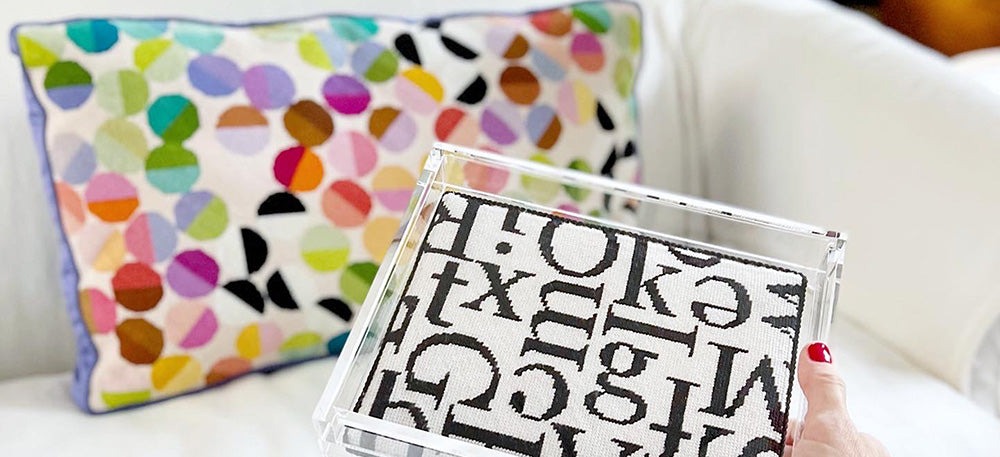 while elizabeth crane swartz designs can be found in her online shop 24/7, elizabeth is an exhibiting member of the Providence Art Club and has shown her jewelry and paintings in several exhibits there. she's always looking for the perfect pop-up or boutique to sell her unique and colorful art.
core values
My core values are pretty simple - I am anti-racist and am actively working to unlearn behavior and biases because Black Lives Matter. I am pro-choice and believe anyone with a uterus has the right to body autonomy. I believe in science and climate change. I believe women. and love is love is love.

I support and donate to various non-profit organizations that empower these communities and their causes.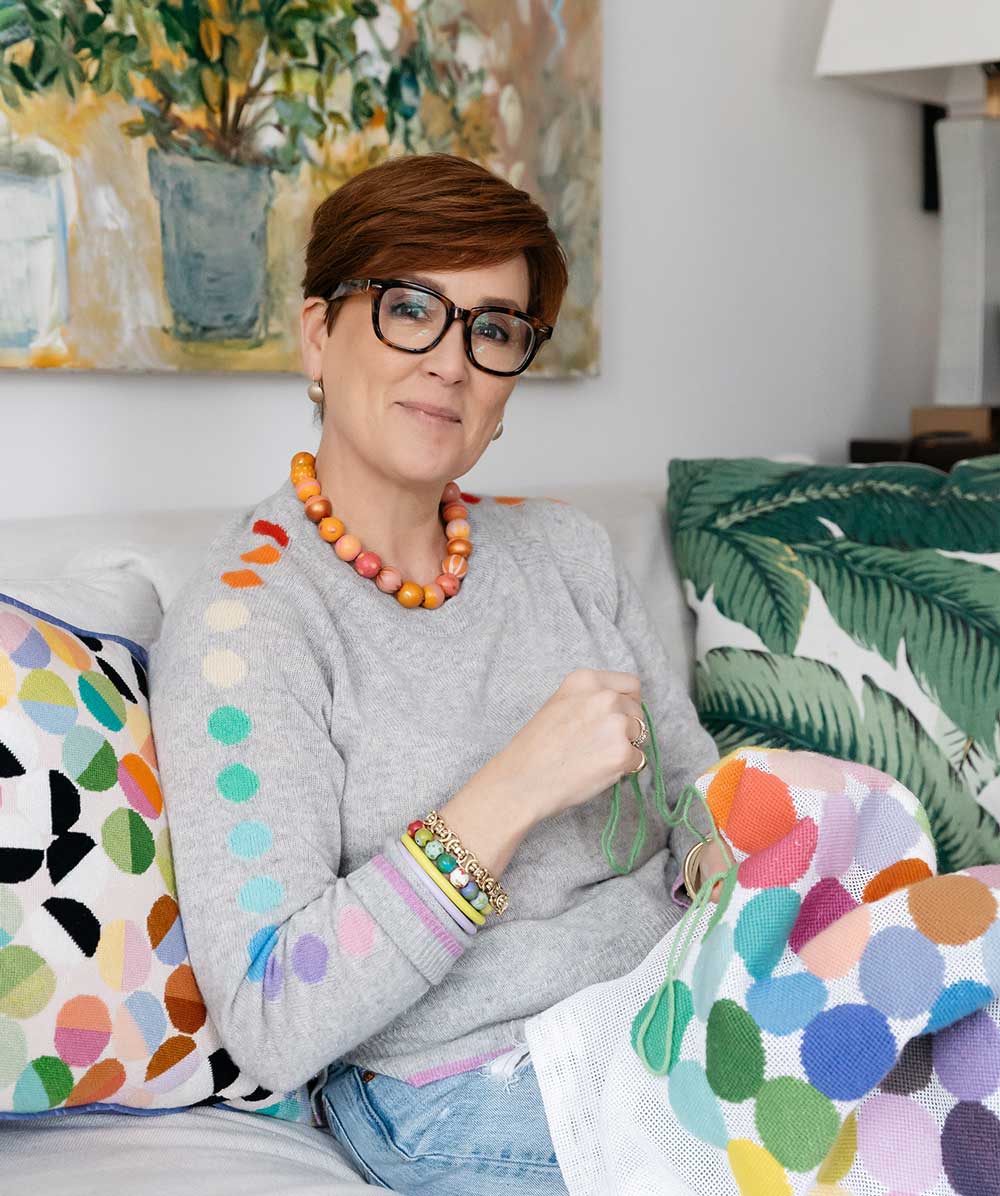 a few random facts about elizabeth
I belong to 1 husband and 3 grown-up kids
we've lived in 11 houses and 2 apartments, in 7 states, in 31 years. I'm done moving (we moved again in 2019 😂)
I love making lists
I loathe talking on the phone
favorite smell: freshly mown grass
I'm afraid of math
I organize everything by color
I won't eat crustaceans or mollusks
I don't drink coffee - I love a diet coke
I think this personal post is one of my best