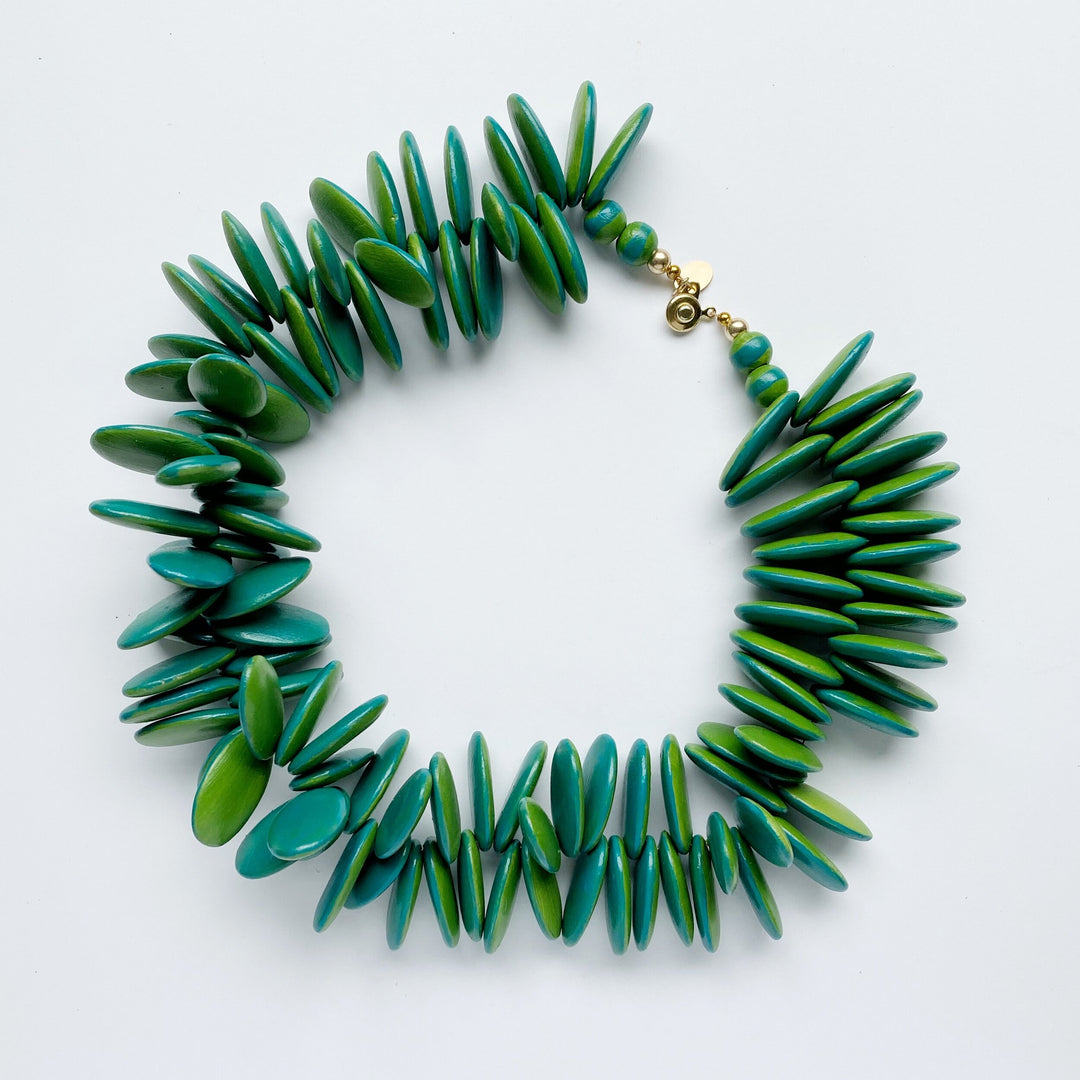 libby cluster necklace
emerald green & teal in an incredible choker-style necklace made up of 100 hand-painted wooden 'seed' beads and strung on gold-filled wire with a 14k gold filled clasp.
measures roughly 16" sits with an 8" drop

14k gold-filled spacer beads 14k gold filled clasp
Please Note:
* your piece may vary slightly from the one shown - while the colors and process are the same, each piece is hand-painted and the patterns random so therefore truly unique.
* hand-painted items are always sealed and protected. they are water-resistant but not water-proof.
this is the unique and original creation of elizabeth crane swartz designs™️ and owned by seagrass studio LLC.
visitors to this site are hereby given notice that the copyright, and all other intellectual property rights, for all designs featured on this site remain the sole and exclusive property of their creator. no reproduction of any kind may be made of any of the designs without specific written permission from the copyright owner.